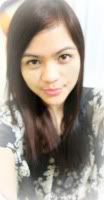 ♕ A LOVER AND A FIGHTER OF LIFE ♕
2 1 | F I L I P I N A | D R E A M E R
► I'm not the jealous type , but what's mine is mine.
► I'm the kind of girl who drinks hot chocolate in the summer, and eats ice cream on rainy days.

► Magic is something i make.

► Lover of music and cant live without it.

► Full of witty random stuff that makes sense.

► Live a life of reality yet fascinated by magical creatures.

► Lover of life, fun and adventure.